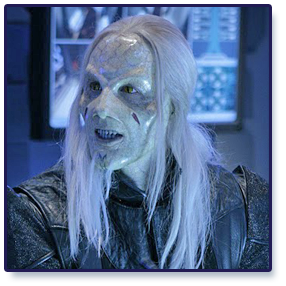 Tommy – Be All My Sins Remember'd (4×11), Spoils Of War (4×12), Midway (4×17) –
Brendan Penny in Midway but conflicting information about who played him in Be All My Sins Remember'd and Spoils Of War.
WDC members decided that the Wraith in BAMSR and Spoils was the same one as in Midway because of the facial hair and distinctive chin tattoos. We have no idea how he managed to escape being blown up in Spoils, though.
He is also the Wraith known as Ember in the Stargate: Legacy book series, according to this blog by Melissa Scott.